The service of environmental impact analysis dedicated to the furniture sector

Life Cycle Assessment - LCA is the tool for measuring the environmental impact of a product or service, standardized and recognized worldwide. It is based on ISO standards and adopted by the European Community through the PEF (Product Environmental Footprint) program.
LCA considers the entire life cycle of the product, from the consumption of resources and materials, to the production, use and end of life (cradle to grave approach).
LCA is a precious source of information for the study and improvement of the product from an environmental point of view (eco-design).
LCA is the basis of type III environmental declarations (EPD), subject to verification by a certification body and regulated by the application of Product Category Rules (PCR).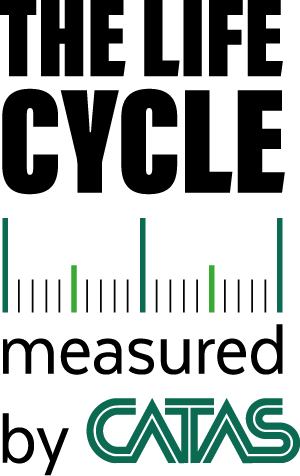 The Life Cycle measured by CATAS is the environmental assessment service that we have decided to make available to companies in the furniture sector, based on the LCA methodology and carried out by a multidisciplinary work group made up of LCA experts and laboratory technicians.
The Life Cycle measured by CATAS provides a guided path in 3 stages, gradually increasing the degree of in-depth analysis and investment, in time and resources. Optionally, you can stop at the first step or continue to the final goal of the environmental declaration verified by the third-party certifying body.
LCA Screening: draws a first profile of the product from an environmental point of view. It provides a methodological introduction report to the LCA study and an initial measurement of the main impact categories, looking in particular at the activities carried out within the company gates (the core processes).
LCA Study: extends the boundaries of the study to external processes (purchase of materials, distribution, logistics). It is functional from an eco-design perspective: the analysis software can be launched several times to study alternative product development scenarios. It provides a comprehensive LCA analysis report.
LCA Ready: leads to the environmental product declaration EPD. It provides the complete LCA analysis report and the draft EPD declaration, ready for the critical review and / or audit by the third party certifying body.
Contact us for information and to find out how we can apply it to your product!