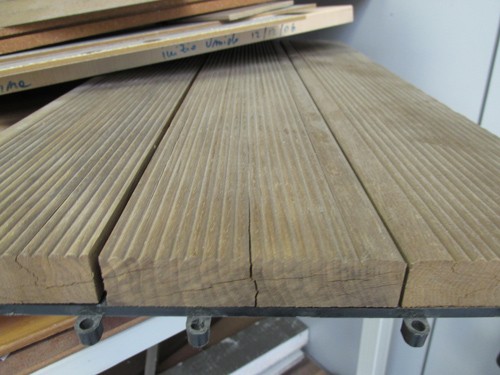 After a long work and many discussions in the "Non-structural Wood" working group of the "Wood" Committee of UNI, the voluntary standard has been prepared:
"UNI 11538-2: 2018 Outdoor wooden floors - Part 2: Requirements for supporting and fixing elements and methods for installing floors"
, which was published and officially entered into force on 6 September 2018.
The document was created with the aim of defining the types and supporting elements of outdoor wood flooring, by means of mechanical or interlocking fixings, and of the fixing elements itself. It also defines how to lay down outdoor flooring for permanent use.
The standard applies to the supporting elements of:
wood (including those with induced durability, for example by impregnation, surface treatment, etc.),
metal, plastic or other materials.
It does not deal with:
- wooden support elements modified and / or heat-treated or chemically treated;
- the structural aspects, according to the standards of the UNI EN 1995 series and to the current legislation, as well as to an appropriate and necessary planning;
- the requisites of the wooden articles concerning the covering of the flooring, according to which it refers to the UNI 11538-1;
- the laying of the flooring covering elements performed by gluing or on ground.
The document considers various types of supports and spacer elements and descriptions, also graphically, some laying solutions. But the core of the standard are the considerations and guidelines for the parameterization of critical aspects such as: the humidity of the wood elements used, the fixing systems, the precautions and the attention to be made in the preliminary verification phase but above those to be adopt during laying.
For further information, refer to the full reading of the standard that can be purchased online from the
UNI website
.
For info:
Paolo Tirelli
+39 0432 747246
tirelli@catas.com