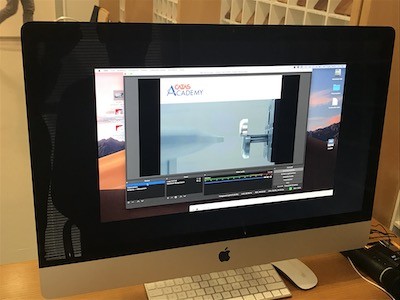 CATAS Academy
won't stop, moves from the classroom and switches to the web with a 
free webinars programme
focused on
safety and furniture.
CATAS technical experts will talk and deepen a selection of topics and issues that currently affect the furniture sector. The first remote meetings are coming soon. Participation is free. 
Just take notes of the dates and register now!
Tuesday, May 5  at 2 PM (local time):  THE FORMALDEHYDE.
It is widely used in the wood and furniture sector and it is known as one of the main indoor pollution sources caused by furniture. What do we know today about it? We will focus on the legislative and regulatory context in Europe and USA.
Duration: 1 hour
Tuesday, May 12  at 2 PM (local time): VOC - VOLATILE ORGANIC COMPOUNDS.
Which kind of materials for furniture contains VOC and when should VOC emissions  be considered dangerous? We will focus on the main standard test methods used to assess the indoor air quality.
Duration: 1 hour 
Language:
English.
An opportunity to keep up to date, to be informed and to fix some of the "key points" to be taken as the base of the process of designing and developing safe and sustainable furniture products.

See you on the web!
Participation is free upon online registration:
link
.
Won't be able to join the live streaming?
Just send a request for the recorded session to: 
formazione@catas.com