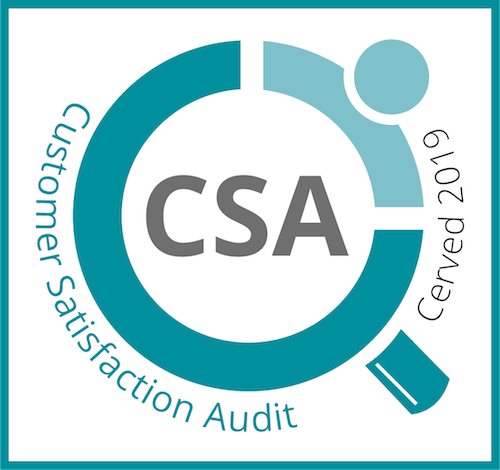 98% of Italian customers
and even
100% of foreign customers
declared themselves to be satisfied of Catas activities. This, in few words, is the result of the specific survey that Catas has commissioned to the CERVED_ON Marketing Services division of CERVED Group, leading group in the sector of economic, financial and market assessment of companies.
The work, carried out in the first months of 2019 and based on direct interviews with the clients of Catas, involved an extremely significant number of companies: a total of 350 both Italian (over 250) and foreign (more than a hundred).
"
A result that comforts us considering the attention we try to dedicate to all the companies that come to us every day
," said Catas president Bernardino Ceccarelli. "
The picture that emerged from Cerved's remarkable work is not only a source of great satisfaction, but also offers us some interesting hints which are already stimulating us for further improvements: certainly, the best way to celebrate our fiftieth anniversary of the foundation
".
The initiative, in fact, was decided by Catas in the context of the activities related to the recurrence of fifty years of activity, which has been considered not only as a milestone for celebrations, but also an opportunity to deeply analyze our work. It is in fact the occasion to better understanding the relationship with customers, the keys for their satisfaction and the opportunities for further improvements.
From Cerved's analysis it clearly emerges that the companies interviewed were really and positively involved in this initiative, as if they felt Catas as something of their own. The most positive data, with over 99 percent satisfaction, concerns
the relationship with the laboratory
: customers express great satisfaction for the professionalism and availability of all the technicians.
The excellent results of the survey have therefore allowed Catas to receive
the CSA (Cerved Satisfaction Audit) award
for having proved to be a laboratory extremely close to the needs of its customers.