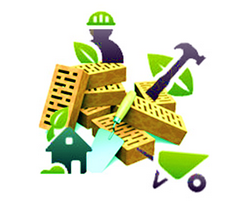 In this article we explain the emission limits posed by the new CAMs for furnishing wood materials. In fact, the legislator has set
emission limits for specific substances
present in paints and varnishes, coating textiles, laminates for flooring and flexible coatings, wood flooring and coatings, adhesives and sealants and interior covering panels.
We remind that the CAMs, or the
Minimum Environmental Criteria
, do not entirely replace those normally present in a technical tender, but are integrated with them, as they refer to the
environmental requirements
that the building must possess and are added to the requirements and services already in use or provided for by the regulations.
Download the full article.
For info:
Daniele Bergamasco
tel. +39 0432 747249
e-mail
bergamasco@catas.com