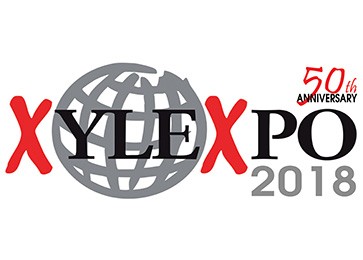 Catas and University Politecnico of Milan at Xylexpo Arena on 8, 9, 10 and 11 May.
One of the most important topics for any human activity is today considered sustainability, the best use of resources to achieve results to their goals. An attention that clearly involves the universe of finishes and adhesives for wood and its derivatives, fundamental aspects in the industrial production of furniture.
On the occasion of Xylexpo - the biennial world exhibition of technologies for the wood and furniture industry - four meetings of great importance will consider various aspects of the furniture production process, an in-depth analysis arising from the collaboration between the Department of Chemistry, materials and chemical engineering "Giulio Natta" of the Politecnico of Milan and Catas, the most important European research, certification and testing laboratory in the wood-furniture sector.
The meetings will be supported by Poliefun, an association born within the Milan Politecnico that brings together companies in the finishing sector and the university world, promoting the development of business culture, conscious research and innovation.
The meetings (with simultaneous translation (Italian-English) will be held at the Xylexpo Arena, a specific location for such events created in Hall 4, Stand C31 / D32.
Tuesday 8 May, 14.30-16
ADHESIVES and ADHESION: RAW MATERIALS FROM NATURE
...  an adhesive is a component that can strongly condition the performance and aesthetics of any product both in the case of surface covering processes or even in the field of "structural" uses. A "territory" in which the use of natural raw materials is making its way...
Wednesday 9 May, 14.30-16
THE NEW ROUTES OF COVERING MATERIALS
The use of technologies is a step forward. But what are the challenges and those still to be won to obtain aesthetically attractive surfaces and impeccable performance?
Thursday 10 May, 14.30-16
COATING MATERIALS: THE NEW HORIZONS OF SUSTAINABILITY
Coatings have always been one of the most important areas of debates on the sustainability of the production and use of such products. Many steps forward and many others have been made, thanks to the continuous evolution of products and processes stimulated by research.
Friday 11 May, 14.30-16
THE SURFACES OF THE FUTURE BETWEEN AESTHETICS AND PERFORMANCES
Where are we going? What are the advantages for the final user? How materials and technologies can collaborate to arrive at a completely new scenario, in accordance with the increasingly stringent regulations, but at the same time attractive and performing?
For info:
Franco Bulian
+39 0432 747231
bulian@catas.com