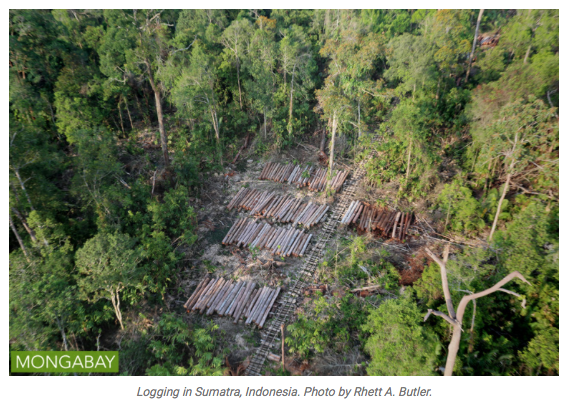 As reported at the
annual Chatham House conference on illegal logging
that took place in London on 19-20 June 2017, collectively around the world, illegal logging is the
highest-value environmental crime
, at $50-$150 billion per year, according to a 2016 report by Interpol and the UNEP. In addition to the devastating impact on the environment and biodiversity, illegal logging and forestry crime also contribute to billions in lost tax revenues for governments.
FLEGT
(
Forest Law Enforcement, Governance and Trade
) is part of the EU's answer to illegal logging, and was established more than ten years ago. The purpose of the FLEGT process is to lessen the impact of illegal logging with sustainable and legal forest management. Better governance and trade promotion of legally produced timber are also key factors. Within that the Voluntary Partnership Agreement (VPA) is a legally binding trade agreement between the European Union and a timber-producing country outside the EU.
Read more:
https://news.mongabay.com/2017/06/international-illegal-logging-conference-touches-on-myriad-issues/
Contacts:
Elena Conti
Phone: +39 0432 747219
email:
conti@catas.com