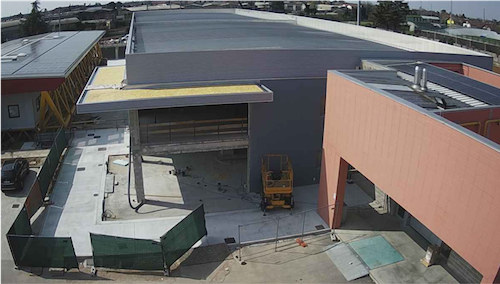 Everything proceeds according to the roadmap in the construction of the new laboratory that will host the Catas furniture department.
As evident from the image shown here, the building part is finished and the works for the preparation and installation of the plants are already well under way.
The goal of arriving at the
official opening of the new laboratory by the end of 2019
seems really close.
We recall that new spaces will amount to
over 4,200 square meters
, all dedicated to tests on finished products.
On the Catas website,
https://my.catas.com/lab-webcam
, you can constantly view the progress of the work.