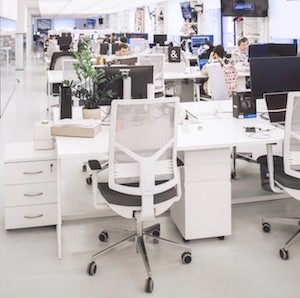 In December 2021,
a new standard
that provides
criteria and examples for the layout of furniture
, to ensure the physical distancing of operators was published.
The standard complements the
previous UNI 11534:2014
on the arrangement of office furniture according to
ergonomic criteria
, with considerations and suggestions that take into account the needs of social distancing imposed by the diffusion of epidemics and pandemics.
The document provides
guidelines on how to arrange the furniture
used in the workstations and in other environments of an office, with the aim of maintaining the distance of at least one meter between people.
Set that goal, the standard suggests
various layout solutions
that can be implemented immediately,
using existing furniture
as much as possible, with minimal changes in their arrangement and
limited additions of components
such as protective screens and partition screens.
We are always available for any further information.
For information:
Annamaria Franz
+39 0432 747241
franz@catas.com