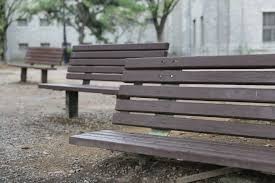 In our beautiful Country, outdoor public places, parks et al. certainly not lacking and all of them are equipped with benches.
This evidence, made even clearer in these strange days, already over ten years ago had made sure that UNI through the furniture commission published the UNI 11306 standard. In July this year the revision of the 2009 version was published. updating the normative references and some requirements.
Let's now briefly see the contents of the standard.
Contents of the standard.
The standard applies to benches fixed to the ground used for street furniture. With this the indication that is given is very clear, the type of product that is taken into consideration is the fixed bench which is and should be the usual practice.
The standard defines some important terms and concepts such as those of the various forms of openings and shearing points and accessible parts. All these terms are derived from the most advanced documents that can be found at the level of European documents such as CEN / TR or EN standards.
The standard set requirements on materials: wood, plywood and metal materials, in relation to their durability, bond strength and corrosion resistance respectively. This places serious, severe and objective conditions on the choice of products to be installed.
We then move on to the general design requirements taking into consideration the risks due to the entrapment of the fingers, feet, head and neck with particular attention to children. Ample space is given to the test methods related to these requirements in a large normative annex. As for the definitions, also in this case the anthropometric data available in Europe in the above documents has been taken as a reference for distances.
As for the strength and durability requirements (static loads and fatigue tests) the chosen reference is the most severe level (the fourth) of the European standard EN 12727 relating to ranked seating. Given the increased attention to the "public" and to the open spaces of our cities and especially in consideration of the "touristic" wealth of our Country, we can consider this standard as a "new" one that fits well into a necessary attention to public and private investments to make the Italian territory welcoming, from the Alps to the Mediterranean sea. The hope and is that it will be used as an objective criterion for the purchase of safe, durable and strong products worthy of the indispensable function they must perform in our Country.
For information:
formazione@catas.com