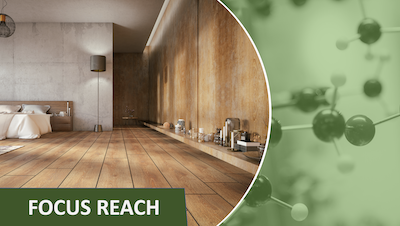 The
REACH
Regulation is the acronym for "
R
egistration,
E
valuation,
A
uthorization and Restriction of
Ch
emicals ".
It applies to chemical substances used in the most diverse sectors: not only to those substances or mixtures used in industrial processes, but also to those that are used daily, for example in detergents or paints. 
Therefore, its
field of application is extensive
.
What are the
extremely problematic substances
and what are the
obligations
for companies producing, importing and supplying items containing them?
What is SCIP notification?
If you want to learn more about it,
read here
!
For info
:
Daniele Bergamasco
+39 0432 747249
bergamasco@catas.com