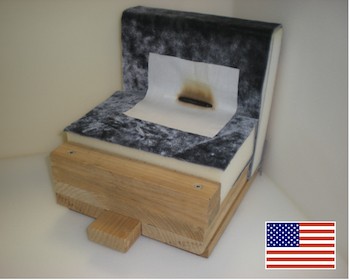 The updates referring to the flammability and the classification of furniture intended for the US market are significant.
In fact, for some months now the Californian standard
"California Technical Bulletin 117"
has been adopted as federal law of the United States.
All kind of upholsterd seats for indoor use and intended for the US market must meet the requirements of this standard.
Live with our experts from the Fire Department, we will explain in detail the requirements prescribed by the standard, for which materials must be verified, what are the labeling obligations prescribed by the American law.
Speaker:
eng. Daniele Barbiero, Head of the CATAS Fire Reaction Tests Department.
Date:
Thursday 9 June at 2.00 P.M.
This webinar will be held in Italian language. If you need any information about this topic, do not hesitate to contact us!
For information:
CATAS Academy | +39 0432 747260 |
formazione@catas.com