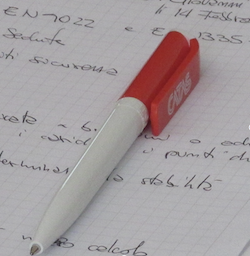 Look at the list of standards published by UNI in the first half of 2022.
You will find them already divided by the main topics of the wood, furniture and related sectors:
- Wood adhesive for non-structural applications
- Surfaces for furniture
- Physical-mechanical characterization of wood
- Storage units and worktops for domestic use and kitchen.
Contact us
for any further information or requests on the application in the lab of the requirements and test methods.
Source: 
UNI
| | | |
| --- | --- | --- |
|   | PAINTS, VARNISHES, ADHESIVES | PUBLISHED ON |
| UNI EN 17618 | Adhesives - Wood-to-wood adhesive bonds for non-structural applications - Determination of shear strength by compressive loading | 24/02/2022 |
| UNI EN 17619 | Classification of wood adhesives for non-structural timber products for exterior use | 24/02/2022 |
| UNI EN ISO 10365 | Adhesives - Designation of main failure patterns | 21/04/2022 |
|   |   |   |
| UNI EN ISO 23322 | Paints and varnishes - Determination of solvents in coating materials containing organic solvents only - Gas-chromatographic method | 24/02/2022 |
| UNI EN 15457 | Pitture e vernici - Metodo di laboratorio per verificare l'efficacia dei protettivi della pellicola in un rivestimento fungicida | 21/04/2022 |
| | | |
| --- | --- | --- |
|   | FURNITURE SURFACES | PUBLISHED ON |
| UNI 9429 | Wood and furniture surfaces - Determination of the resistance of surfaces to temperature variations | 19/05/2022 |
| UNI CEN/TS 16209 | Classification for properties for furniture surfaces | 21/06/2022 |



 

WOOD AND PANELS

PUBLISHED ON
UNI ISO 13061
Physical and mechanical properties of wood — Test methods for small clear wood specimens.
Updated parts:
Parte 3: Determinazione del modulo di rottura in flessione statica
Part 4: Determination of modulus of elasticity in static bending
Part 5: Determination of strength in compression perpendicular to grain
Part 6: Determination of ultimate tensile stress parallel to grain
Part 7: Determination of ultimate tensile stress perpendicular to grain
Part 10: Determination of impact bending strength
Part 11: Determination of resistance to impact indentation
Part 13: Determination of radial and tangential shrinkage
Part 14: Determination of volumetric shrinkage
Part 15: Determination of radial and tangential swelling
Part 16: Determination of volumetric swelling
Part 17: Determination of ultimate stress in compression parallel to grain
01/06/2022
UNI EN 14734
Durability of wood and wood-based products - Determination of treatability of timber species to be impregnated with wood preservatives - Laboratory method
14/07/2022
| | | |
| --- | --- | --- |
|   | FURNITURE PRODUCTS | PUBLISHED ON |
| UNI EN 14749 | Furniture - Domestic and kitchen storage units and kitchen-worktops - Safety requirements and test methods | 23/06/2022 |



| | | |
| --- | --- | --- |
|   | PLASTICS AND RUBBER | PUBLISHED ON |
| UNI EN ISO 527-4 and 527-5 | Plastics - Determination of tensile properties - Part 4: Test conditions for isotropic and orthotropic fibre-reinforced plastic composites (Part 4) and unidirectional fibre-reinforced plastic composites (Part 5) | 10/02/2022 |



Source: UNI