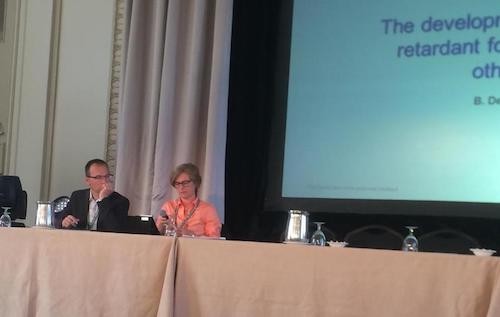 The 50th world conference of IRG WP, International Research Group on Wood Protection, was held in Quebec city, Canada, from May 12thto 16th, 2019.
Since the late 70s IRG has been the dominant international forum for scientific papers on wood protection, with the annual conferences offering the most diverse programs, covering all aspects of wood durability and wood protection.
The annual conferences have also an important role for members networking, also allowing for face-to-face informal interactions, establishing scientific exchanges, collaborations and professional contacts.
This year's conference included 90 presentations and 20 posters related to 5 main sections:
1. Biology
2. Test Methods and Assessment
3. Wood Protecting Chemicals
4. Processes and Properties
5. Sustainability and Environment.
It was attended by around 200 wood scientists from 30 countries, including 2 delegates and contributors from Italy, Elena Conti from CATAS and Sabrina Palanti from IVALSA-CNR, presenting a work sponsored by ENI-Versalis on the use of guayoule resins from Italian plantations for wood protection.
Other important features of IRG are:
Publication of newsletters and maintenance of website and social media to help members and sponsors to be updated on what's going on within the group and related areas.
Encourage participation of young scientists through assignment of awards for the best scientific papers.
The searchable database with irg documents provides a valuable source of scientific information on wood durability and wood preservation.
The permanent secretariat provides various services for the members/sponsors.
In the picture: Elena Conti (CATAS) and Boštjan Lesar (University of Ljubljana) chair one session of the conference.

For more information visit the official website: International Research Group on Wood Protection.