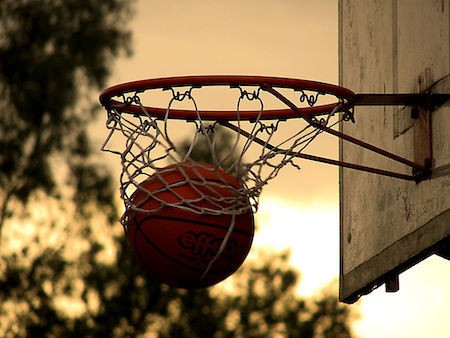 Starting from this year, also CATAS is included in the list of test laboratories accredited by
FIBA ​​- Fédération Internationale de Basketball.
FIBA is the governing and development body for the basketball sector, worldwide operating. Its headquarter is located in Switzerland and it counts more than 200 National Federations members.   
According to FIBA ​​regulations, the approved
technical equipment
used in the official basketball competitions (from the Olympics to the world championships, to the many continental tournaments) must go through a specific program of tests to be carried out by recognized third-party laboratories approved by FIBA.  
Which are the technical equipment that FIBA regulates, controls and certifies?
They are for sure the structures and disposals such as the balls, the backstop units, the electronic scoreboards systems, the court lighthing. In addition the flooring systems (parquet and synthetic surfaces) must be FIBA approved equipment, up to the various seating systems for the bleachers, tribunes and court (monoblock seating, rande seating, benches).  
Looking right at the seating products category, and on the basis of its own experience and competence in the sector of testing activities for
all kind of seats,
that CATAS decided to start its qualification process, obtaining the final FIBA certification as accredited test laboratory for the Seating Systems (
CATAS_FIBA Accreditation Certificate
).   
The producers of seats for the basketball sector can therefore now refer directly to our laboratory. In this case, the protocols for verifying the safety and mechanical performances (strength, durability) of the products will be applied according to the official
FIBA "guidelines" ​​
(
Approval Program for Basketball Equipment Handbook of Test Methods and Requirements
), which represents the technical reference document of specifications and methods for products evaluation in the lab.  
This is a new recognition for CATAS and it now enables CATAS to provide a full technical support to all the companies working in this sector.  
For information:
Andrea Giavon
+39 0432 747230
giavon@catas.com