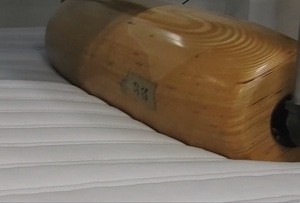 "The business of sleep"
is the new investigation by the Swiss TV Patti Chiari and which also involves our technicians from CATAS Brianza. 
Patti Chiari will investigate the most varied solutions and products on the market today to improve the quality of sleep: technological gadgets, natural and non-natural remedies, up to
the mattress the real key player of our nights
... peaceful or sleepless. 
"There are those who decide to change the mattress to sleep better and choosing among the many models on the market is a challenge ...."
To better understand how mattress quality and performance are measured,
Patti Chiari makes a stop in Lissone, at our CATAS Brianza laboratory,
which has been the first in Italy to carry out tests for these products. 
Together with Alberto Gelosa, technical manager of our Lissone site,
we will understand how the safety and durability of mattresses are verified and tested every day in the lab.
The episode will be broadcast on Friday 17 September on Patti Chiari.
And for those who cannot connect to the Swiss TV, the complete recording will be available online at
www.rsi.ch/pattichiari
.