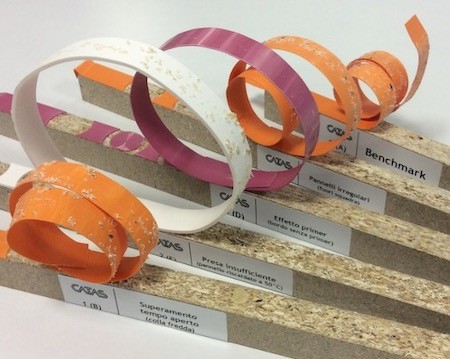 Stay sticked to quality, discover the CATAS testing protocol for the edges bonding.
Online, Tuesday June 14th at 2 P.M. - English language
The edging is a well-known process in the furniture industry.
In many cases it can be considered one of the most complex, especially when using melamine panels which, being already "finished", only need to be cut and drilled as well as necessarily having to be edged.
This operation is almost always carried out with the use of automatic machines (the edge banders) that guarantee remarkable results in terms of productivity, being also able to provide a very high aesthetic quality of the finished product depending on the materials and system adopted.

Is an edge bonding "well done"? 
How can be its quality and resistance checked in the lab?

Live with our experts we will answer to these and to all your questions on the topic.

Agenda:
The edge bonding for furniture: general overview. 
Main focus: how to check the edge bonding quality in the lab, the new CATAS testing protocol. 
Speakers:
Franco Bulian, CATAS Managing Director
Claudio Caon, Head of CATAS Surfaces Department.
Date:
Tuesday, 14
th
June 2022 at 2 PM CEST.
Language: English.Participation is free upon on line registration: link.For information:
formazione@catas.com
| +39 0432 747260