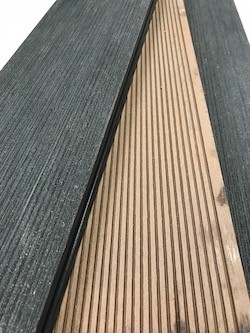 Do Wood-Polymer Composites (commonly identified with the acronimous WPC) have to be CE marked or not?
Recently several of our customers asked us clarifications about this question, since on the market it is possible to find marked and unmarked products.
These kind of products are covered by the EN 15534 series of standards. These are
not harmonized standards
(hEN) published in the Official Journal of the European Union. Therefore, at time being, CE marking it
is not compulsory
for WPC products.
It should be recalled that Construction Products Regulation (EU) 305/2011 permits CE marking through a
voluntary procedure
that uses EADs and ETAs.
What are an EAD and an ETA?
A European Assessment Document, or EAD for short, is a harmonised technical specification developed by EOTA (European Organisation for Technical Assessment) as the basis for European Technical Assessments (ETA).
In combination with the ETA, the EAD provides manufacturers with a way to CE marking for construction products that are not or not fully covered by a harmonised European standard under the Construction Products Regulation (EU) 305/2011.
The European Technical Assessment (ETA) provides an independent Europe-wide procedure for assessing the essential performance characteristics of non-standard construction products.
Concluding, the ETA offers manufacturers
a voluntary route to CE marking.
In this context was published the EAD 190005-00-0402 for terrace decking kit made of plastic (polymer)-natural fibre composites.
Consequently on the market it is possible to find products CE marked voluntarily according to the guidelines of this harmonised technical specification.
Note: The document is available for consultation and downloadable, free of charge, from the EOTA website (https://www.eota.eu/eads)


Per informazioni:
Paolo Tirelli
+39 0432 747246
tirelli@catas.com