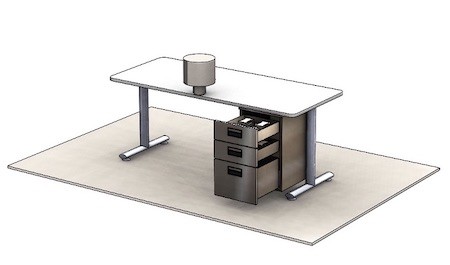 The Italian legislative reference as regards safety in workplaces is the Legislative Decree 81 which, since 2008, has replaced another previous and well-known decree (626). Decree 81, which title is "Testo unico" on
health and safety at work
has effectively absorbed and ordered all the previous regulations and essentially represents a collection of articles, paragraphs and annexes, in which the legislator specifies the rules for the prevention and protection of health in every work environment.
The environments considered also include offices and, in particular, Legislative Decree 81 considers
chairs and desks for video display terminals
that must guarantee the safety of the worker during their use.
The following article reports the requirements and the general safety principles established by the legislator (
read more
). 
For information:
- Maurizio Marussi:
marussi@catas.com
 (Desks and Tables)
- Arianna Visintin
visintin@catas.com
 (Chairs)
- Debora Tiberio:
tiberio@catas.com
 (Surfaces)