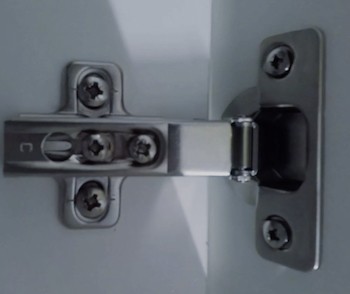 Many storage units that furnish our homes are equipped with a basic element that allows you to connect the door to the structure of the furniture itself and allows it to be opened and closed in all its rotation:
the hinge
.
The use of hinges in furniture, especially
those on a vertical axis
, has an ancient history, it had a development in the early 1900s with the production of concealed hinges made of iron or brass and recorded the first great innovation at the end of the fifties with the filing of the first international patent covering a concealed self-closing furniture hinge.
For a long time it was considered a marginal accessory, both by furniture manufacturers and by the end customer, but in recent years the hinges have become a design element that enhances the door or the furniture on which they are mounted ...
go on reading.For information: 
Alberto Gelosa
CATAS Brianza
+39 039 464567
gelosa@catas.com