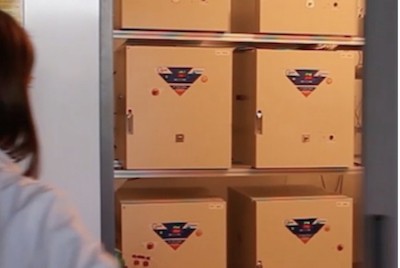 The issue of formaldehyde and volatile organic substances is certainly one of the "hottest" in the recent years. We can remember the consequences deriving from the certification required by the American Environmental Protection Agency of 2018 and those of the recent German law (German Federal Gazette BAnz AT 26/11/2018 B2) which will impose new severe limitations on formaldehyde emission starting from 1 January 2020.
The new regulations, in addition to those already existing, generate a very important flow of test requests to which the world of laboratories is currently struggling to respond promptly and efficiently considering the complexity and, above all, the costs of the equipment necessary to perform analyzes according to the test methods provided.
To cope with the growing number of requests for tests and certifications,
in addition to having already accredited all the required standards
, CATAS has started a project called
"1HCP" (One Hundred Chamber Project)
which, involving an important economic investment, will considerably increase the testing potential.
Currently, with the six chambers recently installed, CATAS has already 39 systems for analyzing formaldehyde and SOV emissions, but by the end of the year another 30 will be installed bringing the
total to 69 chambers.
Together with such systems CATAS has already a chemical laboratory equipped with all the instruments necessary for the specific analytical determinations and in particular UV-Visible spectrophotometers (formaldehyde), HPLC (aldehydes) and three gas chromatographs with mass spectrometry detector (SOV).
The goal, as the name given to the project mentions, is to reach one hundred chamber units, thus being able to effectively satisfy the growing demand for these types of tests and certifications.
For info:
Daniele Bergamasco
+39 0432 747249
bergamasco@catas.com
Roberto Battaglia
+39 0432 747222
battaglia@catas.com