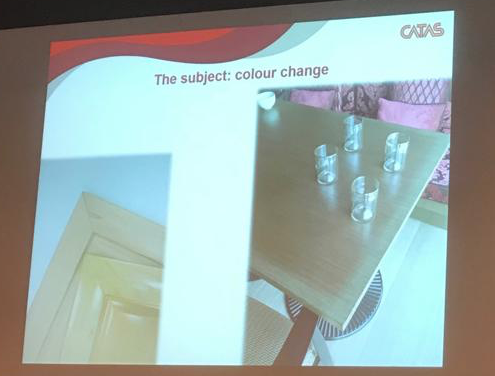 The international congress on wood coatings has reached its eleventh edition, always inspiring the interest of the entire community involved in such topics.
190 delegates coming from all over the world participated to the biennial event and listened to the 31 presentations that took place over the two days.
Catas was one of the institutes that promoted this initiative since its first edition in 1998, having always been part of the steering committee that presides over the organization of all the phases of the congress.
Also this year Catas presented a study that focused in particular on the
resistance to light of furniture surfaces
. The work has attracted a lot of interest from the delegates present considering the issues still open that this research has clearly underlined with experimental data collected in over a year of work (
read more
).
For info:
Franco Bulian
+39 0432 747231
bulian@catas.com