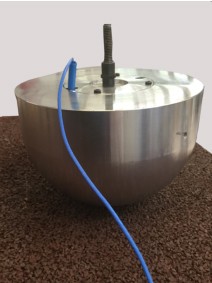 From some years CATAS is approved by Accredia to carry out the
test on the surface of playground equipment according to EN 1177:2018+AC:2019
.
Into this standard two test methods are defined:
Test method 1 is used to determine the critical fall height of a surface (maximum height from which it is possible to fall on to a surface receiving an adequate impact absorption);
Test method 2 checks if the surface is the correct one referred to the playground equipment from which you could fall on it (test on site).
In order to know more about how the tests are carried out, you can read our previous articles at the following links: 
In this article we would represent some data of the tests carried out in our lab by now, because we believe they give an interesting starting point for a critical analysis of these materials (
read more
).
For info:
Arianna Visintin
+39 0432 747233
visintin@catas.com
Gianpaolo Baggio
+39 0432 747221
baggio@catas.com